CBD Softgels, enriched with MCT coconut oil, are one of the fastest ways to take a daily dose of CBD.

CBD Softgels are one of the fastest and most practical ways of hemp ingestion. They are packed in portable jars of 30 capsules and contain 10-25mg of active T-Free Broad Spectrum or Full Spectrum CBD per capsule, combined with MCT coconut oil. Our capsules are designed with advanced technology for rapid absorption.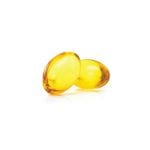 T-Free Broad Spectrum
Full Spectrum
CBD Content:
Product Packaging:
Amber PET Round Bottle with Black Child Resistant Closure with tamper seal and desiccant packet. Also available in white
Store in a cool, dry place away from direct sunlight
RECOMMENDED TEMP: 68-77° F (20-25° C)
MIN TEMP: 59° F (15° C)
MAX TEMP: 86° F (30° C)
CONTAINER: Opaque Amber
All pricing includes flavoring, compounding, packaging, filling and labeling.
*Please call for quote.