CBD Chocolates are offered in T-Free Broad Spectrum or Full Spectrum CBD and are the ultimate CBD-enriched snack.

Sweet, tasty, and with just the right amount of CBD, our CBD Chocolates are the ultimate snack. Each chocolate is packed separately, and you can choose between 10mg or 25mg of either T-Free Broad Spectrum or Full Spectrum CBD.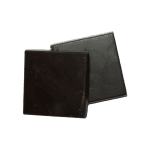 T-Free Broad Spectrum
Full Spectrum
CBD Content:
10mg/Chocolate
25mg/Chocolate
Product Packaging:
10mg/Chocolate
PET/Metalized CPP flow wrap
Store in a cool, dry place away from direct sunlight
RECOMMENDED TEMP: 68-77° F (20-25° C)
MIN TEMP: 59° F (15° C)
MAX TEMP: 86° F (30° C)
CONTAINER: Opaque Amber
All pricing includes flavoring, compounding, packaging, filling and labeling.
*Please call for quote.